Hong Kong Fashion Week Press Conference
Only 6 days to go till Hong Kong Fashion Week and the excitement and anticipation is building up with the launch of b.yu Design's debut Autumn/Winter 2014-5 collection. Today I was invited to attend the pre-show press conference at K-11 Art Mall in Tsim Sha Tsui, Hong Kong, where one of my pieces was shown on the runway alongside some of Hong Kong's top designers which I am very proud of.
The event began with an interview with Mr Benjamin Chau, Deputy Executive Director of the HK Trade Development Council and renowned Hong Kong designer Mr. Henry Lau, sharing ideas about the advantages and challenges of working in the fashion industry in this city, followed by a demonstration of the latest make-up looks from MAC cosmetics. Afterwards the runway presentation began, showcasing works by the designers presenting at Hong Kong Fashion Week/World Boutique starting next week from January 13-16, including Aquascutum, 5cm and Moiselle.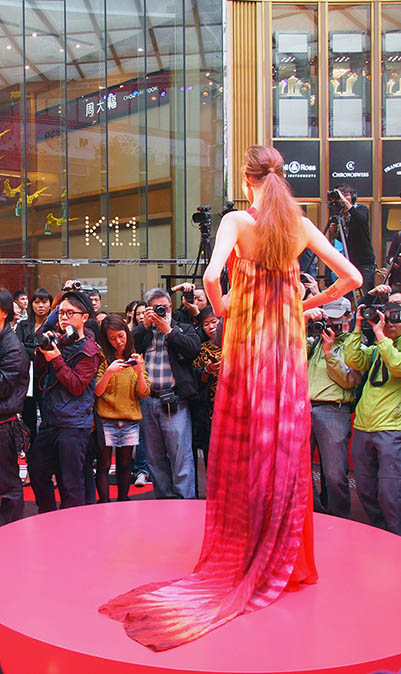 My showpiece design, a crimson chiffon evening gown with a delicate feather-print silk train was on full display and generated a lot of media buzz, and later on in the photo call I was lucky enough to meet Mr. Chau and prominent womenswear designer Mr. Dorian Ho. The show concluded with the models posing in front of a limited edition red MINI Cooper. A great number of press and general public turned up to the event which is very encouraging as I believe Hong Kong has the potential to become a major fashion capital. This kind of awareness and support given to our industry is deeply appreciated (and needed).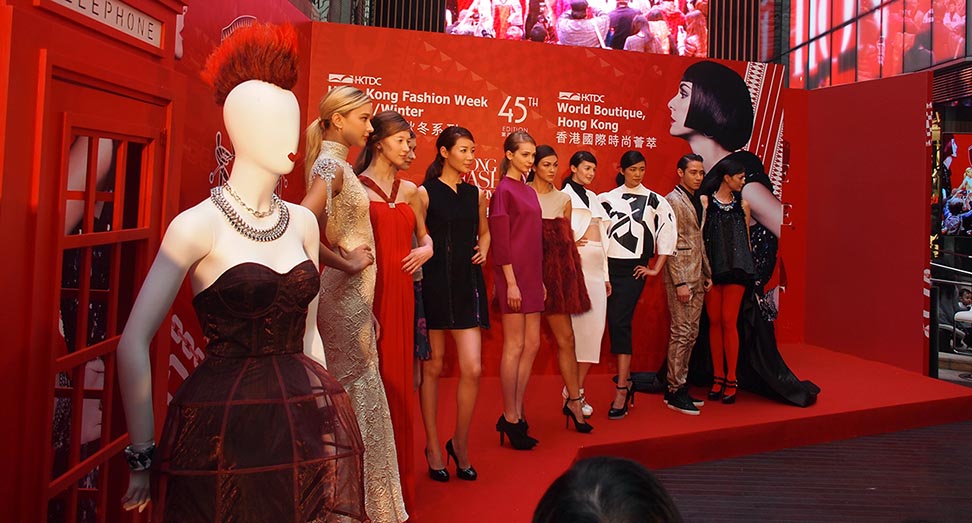 Special thanks to my friends and family who came to support me today!